Apulische Cartapesta-Kunst
This unique Apulian art has its origin in the 18th century, when the nuns commissioned the reconstruction of the church "Chiesa di Santa Chiara" in Naples.
Apulische Cartapesta-Kunst
Traditionelle Skulpturen-Kunst
Im 18. Jh. beauftragten Nonnen den Umbau der "Chiesa di Santa Chiara" in Neapel. Kurz vor Beendigung, als sie bei der Bestellung des Deckenschmuckes angelangt waren, war das Geld verbraucht. Sie baten die Handwerker, es mit Pappmaché statt mit Holz zu versuchen und den Deckenschmuck somit besonders günstig zu fertigen. Dies war die Geburtsstunde der Cartapesta-Kunst. 
Neben Figuren wie der Jungfrau Maria und Engeln werden heute auch Schmuckstücke, Bilderrahmen und Vasen in der Cartapesta-Kunst hergestellt. Die mittlerweile in Lecce angesiedelte Pappmaché-Kunst wird in 13 Ateliers von Künstlern handgefertigt. Die Kunstwerke bestehen aus einem mit Stroh umwickelten Eisen- oder Drahtgestell und werden nacheinander mit sieben bis neun Lagen Pappmaché überzogen.
Diese bestehen aus Wasser, Mehl und einer Prise Sulfat, um sie vor Mehlwürmern zu schützen. Nach der Trocknung wird die Figur mit einem heißen Eisen geglättet und Gesichtszüge und Körperformen werden herausgearbeitet.
Besondere Brenntechnik
Die nun folgende Bemalung machte die Cartapesta-Künstler Lecces berühmt, da sie durch ihre Brenntechnik eine besonders realistische Wirkung erzielt. Laien können nur am Gewicht erkennen, dass es sich bei den Objekten um Pappmaché und nicht um Holz handelt. Werden die Figuren einmal nass, werden sie einfach abgewischt und erleiden keinen Schaden. Die gesamte Entwicklung der Cartapesta-Kunst ist im "Museo di Cartapesta" im Castello di Carlo V in Lecce zu sehen, welches 2009 eröffnete.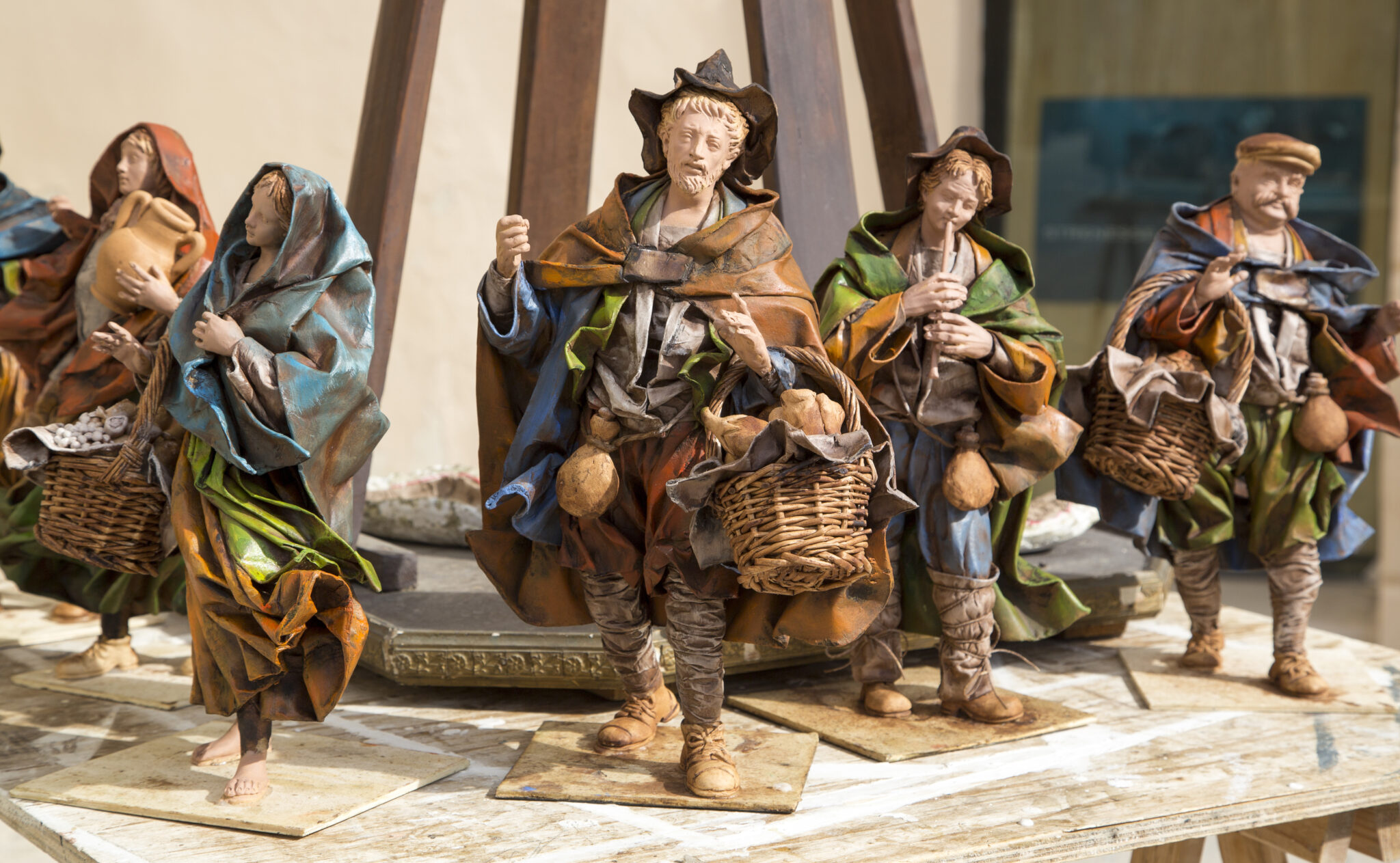 Apulia is diverse. Choice is yours.
KONTAKTIEREN SIE UNS FÜR IHRE APULIENREISE
Contact us for a free consultation and we will look together to see what extraordinary experience we can organize
for you and your guests! We look forward to you!